Just 6 weeks to go and the good wife and myself are of on a 24 day, 10,000km trip from Adelaide - Katherine - Broome - Katherine - Darwin - Jabiru - Adelaide trip.
We will be two up on the Pig towing an Austrack Camper trailer with fridge to keep the beers cold.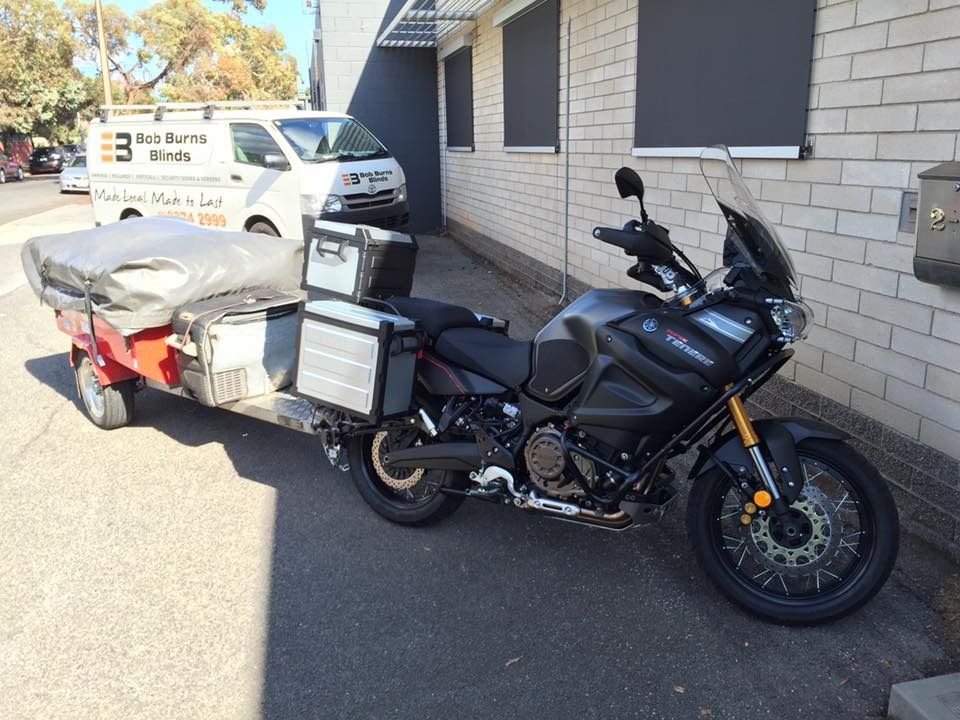 Still have to fit a set of Heidenu K60 Scouts, Givi side crash bars, Givi driving lights, Aroura 6" LED light bar, Garming Zumo 390LM GPS, and a fresh belly of synthetic oil. ::018::
Will keep the pictures coming.
Regards Lofty